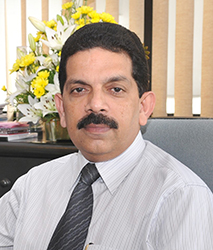 Er. N Radhakrishnan Nair (RK Nair)
Pushpanjali, E-10,
Forest Office Lane, Vazhuthacaud,
Trivandrum, Kerala– 695014, India
+91 98950 21512| +91 471 2328030
Email: rknair@gmail.com
Kerala University, Trivandrum, India Electrical Engineering (Honours) 1978
Kerala University, Trivandrum, India MBA (Marketing & Finance) (Rank Holder)
Key accomplishments
Played a key leadership role in all IT infrastructure development initiatives of the Govt. of Kerala.
Drove the expansion of Technopark Phase II and III in about 180 acres as SEZ and kicked off the activities for the ambitious Technocity project as an SEZ in 500 acres of land near Trivandrum.
Finalised the plans for the development of Infopark Phase II in 220 acres.
Managed initial development for the Smart City project.
Identified location and kick started the setting up of Cyberpark, Calicut.
Started large scale incubation activities and start up initiatives in Technopark.
Managed and led massive infrastructure development and operations projects for setting up computer training centres in over 4000 schools across India, involving over a million students, 5000 computer teachers and an investment of over Rs. 2000 M (USD40M) (thru NIIT). These are successful landmark projects in Public Private Participation (PPP) model in India. These centres, and similar other centres across India, have been set up thru the franchise route.
Played important roles in setting up of IIIT(Indian Institute of Information Technology) Hyderabad (while at IBM), and IIIT Bangalore (while at NIIT)
Started technology-enabled CBSE schools in Chennai and Bangalore (while at LLF)
Pioneered the introduction of digital microprocessor-based control in power electronics and industrial control for critical applications in process industries while working for Keltron and ER&DC.