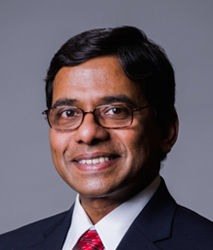 Er. Rajesh M Nair
9 Saxford Lane, Nashua, NH 03063
rajnair@mit.edu | +1 603-566-9638
Massachusetts Institute of Technology, Cambridge, MA
MS, Engineering and Management,
System Design & Management 2014
Thesis: 'Catalyzing Entrepreneurs from the Ground Up in Rural India'
University of Massachusetts, Amherst, MA
MS, Manufacturing Engineering 1989
Indian Institute of Science, Bangalore, India
PG Dip, Electronic Product Design (Center for Electronics Design & Technology) 1986
BE, Electronics and Communications Engineering 1984
Kerala University, Trivandrum, India
BS, Physics 1981
Experience
Massachusetts Institute of Technology
,Cambridge, MA
Visiting Scholar, MIT- Tata Center
2014-Present
Mentoring Tata Fellows (graduate students) to convert their theses into ventures
Degree Controls Inc.Milford,
NH
www.degreeC.com
(Airflow sensing, Thermal control of electronics enclosures, Room-level environment management)
Founder, CEO 1996-2003
Chairman 1996-2017
Bootstrapped company from $60,000 initial founder's investment to $14.7m revenue and 120 employees in four years
Judged the Fastest Growing Company in NH in 2002 by New Hampshire Business Review
Acquired and integrated two companies; a sensor manufacturer and a test lab
Started AdaptivCool, a new division to handle thermal and energy management issues in data centres based on my patent
Think A Magic Inc.Nashua,
NH
Founder, CEO 1994-1995
Developed infant care product around a US patent. The company was later closed
TEACHING EXPERIENCE
University of Rhode Island: January 2016
ENG326: Engineering Entrepreneurship: a 3-credit two-week all-day course, based on my Maker-Innovator-Entrepreneur Framework for entrepreneurship attitude development. The first course of its kind, leading to URI's current efforts to establish an Innovation &Start-up Center.
Driving Strategic Innovation: Executive education programme offered by MIT-Sloan and IMD, Lausanne, Switzerland. Taught Maker experience to senior executives in Sep '15 (ASB, Kuala Lumpur), March '16 (IMD, Lausanne), and September '16 (MIT, Cambridge)
MIT: Make-in-India: Summer 2015 and August 2016.
A4-week hands-on bootcamp, sponsored by MIT, based on the Maker-Innovator-Entrepreneur framework, for 20 students from MIT and Indian universities. Two start-ups launched from the programme. ASB 48-hour MakerFest: A weekend introductory programme to Making, Digital Fabrication and Design Thinking, offered to middle school students to adults. Ran ten events in Malaysia including Petrosains Museum, KL; Nashua, NH, USA; and Ho Chi Minh City, Vietnam
Innovator Bootcamp: An intense week-long programme that introduces Making & Innovation experience where students identify a real problem and create solutions with commercial potential. Ran ten such bootcamps in many Indian cities and towns. Also offered to TCS, Mumbai (India), and Axiata Corp, Malaysia.
Entrepreneurship Bootcamp: Taught four intense, residential, hands-on programmes, 2-6 weeks long, at rural Indian engineering colleges that did not have any I&E initiatives as part of my thesis to study the efficacy of the Maker-Innovator-Entrepreneur framework of training. Thirteen student start-ups emerged; eight of them are still operating.
Positions
Member: Industrial Advisory Committee, Mechanical & Industrial Eng. Department, University of Massachusetts, Amherst, MA, USA
Board Member: New Hampshire High Tech Council, Manchester, NH, USA
Chair Trustee: TechTop Charitable Trust, Trivandrum, Kerala, India
Recognition
Tata Fellowship:2012
MIT-Tata Center for Technology & Design
Green IT Award: 2010
Japanese Ministry for Economy, Trade & Industry
For technology from patent on data centre cooling and thermal management
Entrepreneur of the Year:2001
New Hampshire High Tech Council
Entrepreneur of the YearFinalist:2002
Ernst & Young EoY New England Award.
13 US Patents:
Airflow sensing, Thermal management, Green IT and Childcare products
TEDx Beaconstreet: 2014
'Starting Up Entrepreneurs'