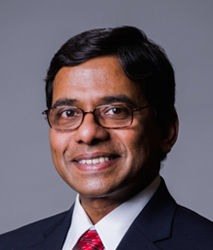 Er. Rajesh M Nair
Chairman
Rajesh M Nair, the Founder of TechTop is a Visiting Scholar and Researcher at the Massachusetts Institute of Technology, USA. He is also the Director of Innovation Centre and a Faculty member at the Asia School of Business, Kuala Lumpur, Malaysia. A product designer and a serial entrepreneur, Mr Nair believes in developing methods to catalyse innovators and entrepreneurs from the ground up. His current mission is to develop a thousand entrepreneurs from student communities around the world. Read More →
---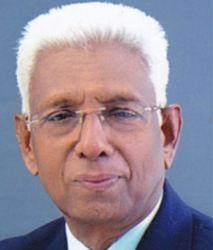 Prof. V K Damodaran
Trustee
Prof. V K Damodaran served as the premier Director of Science & Technology and Environment department in Kerala for over a decade, Founder/Director of the Energy Management Centre of Government of Kerala, and as ex-officio Secretary to the Government.Starting his career as a teacher at the College of Engineering, Guindy, and the erstwhile Regional Engineering College, Calicut, Prof. Damodaran had helped in setting up the Rajiv Gandhi Centre for Biotechnology as its first Controller, and in promoting Small Hydro Power (SHP) technology
worldwide as the Managing Director of the UN-sponsored International Network on Small Hydro Power in Hangzhou, China.
As a noted science writer, science populariser and institution builder, he has worked as President of Kerala Sastra SahityaParishad, Founder President of Energy Conservation Society, and is still serving as Chairman of Centre for Environment and Development, and as Chairman of Foundation for Advanced Clean Energy Studies, among many other honorary tasks. As a UN Consultant, he has led several innovation projects in over a dozen African countries and in south Asia, for which he has been awarded the Historical Achievement Award by IEEE Region Committee in 2012. From its conceptualisation, he has been an integral part of TechTop, and now serves as Trustee &Chair of the Judging Panel of TechTop Challenges. Read More →
---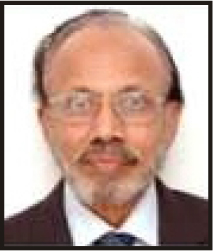 Er. N T Nair
Trustee
With over four decades of hands-on experience in Electronics and IT – in R&D, project management, technical writing, etc. – NT Nair has worked with Electronic Research&Development Centre (currently CDAC), and headed Keltron's Computer and Communications division. Mr Nair also served as senior GM (Eng.) of Asianet Satellite Communications, and as Vice President (R&D), CMS Computers Ltd.
Mr Nair chaired the Institution of Engineers (India) Kerala State Centre, the Trivandrum Chapter of the
Computer Society of India, the IEEE Kerala Section, as well as the IEEE India Council. Currently, he is the chief editor of the online newsletter of IEEE India Council. He has been editing and publishing a unique English monthly magazine called 'Executive Knowledge Lines' since 2005; its motto is 'Authenticity, Brevity, and Clarity in Knowledge Dissemination'. The magazine is now in its 12th year of publication. Read More →
---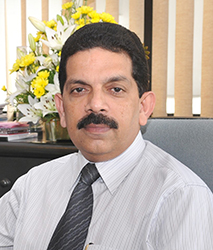 Er. N Radhakrishnan Nair (RK Nair)
Trustee
Radhakrishnan Nair is a technocrat with over 35 years of experience in technical operations, marketing, profit centre management and CEO roles. He served Kerala as Director of the Science & Technology Entrepreneurship Development Project, CEO of Technopark, Trivandrum, and has thereafter assisted in the formation or development of several technology business ventures within and outside the State. Presently, he is teaching entrepreneurship as Professor Emeritus in various universities and professional colleges, and actively mentoring young innovators and entrepreneurs. Read More →
---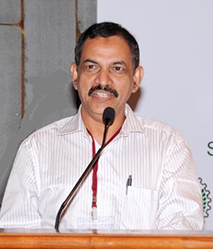 Er. Moossa C Kandy
Trustee
Moossa C Kandy has been trustee and chief -ordinator of TechTop Charitable Trust since its inception in 2006. He has close to 40 years of experience in Engineering in governmental organisations such as Centre for Development and Advanced Computing (C-DAC) and Keltron. In 2004, he joined Degree Controls Inc. as Operations Head and has been heading the India operations of the company. Moossa is a Chartered Engineer and a Fellow of IE.Read More →
---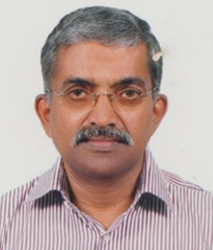 Brigadier Sanal Kumar (Retd)
Trustee and Chief Coordinator
Trained at the National Defence Academy and the Indian Military Academy, Brig Sanal Kumar served in the Indian Army for 36 years. A true-blue infantryman with extensive experience in various fields of national security in India and abroad, he was in charge of NCC activities in Kerala and Lakshadweep from 2013 to 2017 as the Deputy Director General NCC. A keen student of international affairs and security trends, he retains his enthusiasm for working with the youth of the country. He is now the Managing Trustee of TechTop and the coordinator of its activities.
---